In Egypt, insurance firms are divided into General and Medical/Health companies. In addition, another classification approach divides them into Traditional and Takaful categories. The takaful businesses are distinct from the other ones in that they conduct all of their business in accordance with Sharia law. Due to the distinctive features of these insurance companies, we have listed 10 of the best insurance companies in Egypt.
Here are the 10 best insurance companies in Egypt:
1. Allianz Insurance company
Allianz insurance company features on our list of the top 10 best insurance companies in Egypt for a number of reasons. First, the company's insurance plan provides options that ensure your family's financial stability. Additionally, you might replace lost income and pay for burial expenses, mortgage payments, and educational expenses with Allianz coverage.
Recommended: Top 10 Best Law Schools in the UK 2022/2023
2. AXA Insurance Company
AXA is one of the top health insurance providers in Egypt. They offer an insurance plan that covers visiting a doctor, getting medication, and being admitted to the hospital. This business has offered digital healthcare systems in addition to mobile apps and medical facilities. AXA was selected as the name since it is simple to pronounce in any language.
3. Arab Misr Insurance Group gig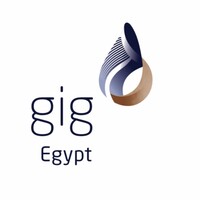 Arab Misr Insurance Group gig is one of the top 5 in Egypt's general insurance market, which reported a 33.7% increase in premiums. Additionally, they provide high-end insurance products, such as medical insurance, general accident insurance, engineering insurance, and fire and burglary insurance.
4. 

Egyptian 

Takaful 

Insurance
This Takaful company was rated one of the top 5 in Egypt's general insurance market recently.
5. 

The 

Tokio 

Marine
The Tokio Marine is one of Egypt's best insurance companies. It is a global insurance holding firm with its main office in Tokyo, Japan. It is Japan's largest property /casualty insurance which is under general insurance company in terms of its earnings.
Read Also: 10 Best Insurance Companies in the UK
6. Suez Canal Insurance
Suez Canal Insurance provides Auto insurance options that are really great. This organization offers two different types of auto insurance which include the legally required compulsory vehicle insurance and comprehensive vehicle insurance, which protects your car from a variety of dangers including fire, mechanical failure, theft, collision, and third-party property damage.
7. Chubb
Chubb is one of the leading insurance providers in Egypt, which has been in business since 2003. They are the largest P&C (personal property and corporate) insurance provider in the world and the top commercial lines insurer in the United States.
8. BUPA (British United Provident Association Ltd)
BUPA offers a wide range of insurance services, although it focuses primarily on corporate insurance. Large firms and organizations generally utilize this kind of insurance to protect both their operations and the welfare of their employees while small businesses, international schools, mining companies, and maritime industries are a few of the specific businesses that BUPA serves.
9. 

Arope
Having been in business since 2008, Arope is one of Egypt's best insurance providers. It is a significant component of the Lebanese BLOM Group, which also owns several of Lebanon's biggest financial institutions.
10.Libano Suisse Takaful
Libano Suisse Takaful completes our list of the top 10 best insurance companies in Egypt with a major focus on health and life insurance. This Lebanese company has been in operation since 1959. Currently, it has branches in Cario, Alexandria, and Tanta, with all being supervised by the Dar Al-Ifta Al Masriyah.
10 Best Insurance Companies in the US
How to Write a Personal Statement: Useful Tips